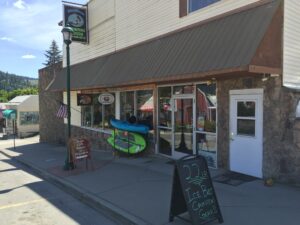 Blue Goose Sporting Goods
621 Main Ave.
St. Maries, ID 83861
(208) 245-4015
Website | Facebook | Instagram
Blue Goose Sporting Goods is a locally owned and operated sporting goods outlet serving the community for over 40 years. Craig Wicks and Brian Miller, along with their families have owned and operated Blue Goose Sporting Goods for the last 9 years.
Blue Goose Sporting Goods offers equipment and supplies for many things including:
Hunting
Fishing
Archery
Camping
Boating
Guns
Ammo
Meat & Sausage Processing Supplies
Clothing
And much more!
We have a little of a lot of things, but not a lot of any one thing.
Stop by on your next trip to St. Maries!