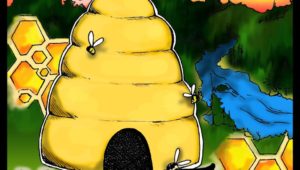 Hugus Creek Honey Farm
PO Box 640
St. Maries, ID 83861
208-582-6654
Hugus Creek Honey Farm is a locally owned honey farm operated by the Hicks family in St. Maries, Idaho. You can find them at the Friday St. Maries Farmers Market, or contact them via Facebook. If you haven't tried their local honey, you don't know what you're missing!