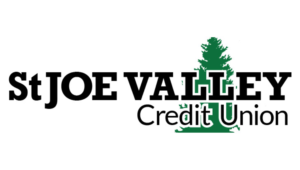 St Joe Valley Credit Union
129 S 9th, St Maries, Idaho
208-245-4231
Since 1959, SJVCU has been serving the residents of this community by promoting thrift and helping our members achieve their financial goals. Our membership area includes Benewah, Kootenai, Shoshone, Latah and Clearwater Counties.
We are 100% member owned, our Board of Directors, Committee Members, and staff are local residents, just like you.
St Joe Valley Credit Union offers a wide variety of financial services with a personal touch. Stop by our office, or visit our website to see how we can serve you.